You might think that transforming your home into an eco-friendly, energy-efficient dwelling will take considerable time, effort, and funds. However, there are things you can do right now that will not only improve your home's green credentials but also save you money.
Here are 20 energy-saving tips to make your home more eco-friendly:
1. Change your light bulbs to LEDs
LED light bulbs might be more expensive to buy than incandescent ones, but they are considerably cheaper to run. In fact, they use up to 90% less energy than conventional halogen bulbs. This means, you could save around £55 a year by changing to LEDs.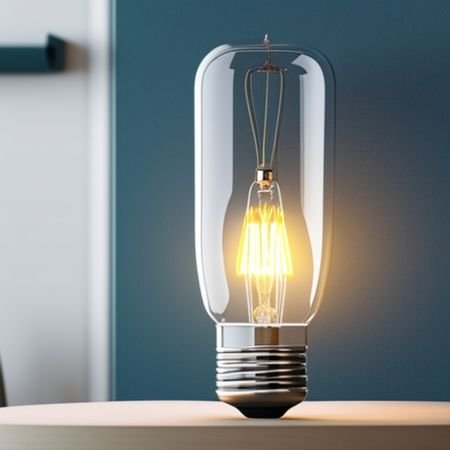 2. Take the heating down a notch
Reducing your thermostat by just 1°C can have a significant impact. You might not notice any difference in the temperature, but you could see up to a 10% drop in your energy bills.
3. Keep your doors closed
Leaving doors wide open allows precious heat to escape. Conserve energy and save money by keeping doors closed.
4. Wash your clothes at a low temperature
Washing your clothes at 30°C is sufficient to keep them clean. Reducing the temperature will cut your washing machine's energy consumption by around 40%.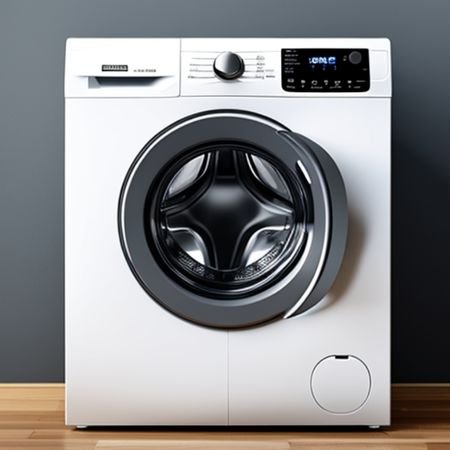 5. Reduce your number of weekly washes
Doing one less load each week can save you a considerable amount throughout the year. Therefore, ensure you only do a wash when you have a full load and when your clothes need it.
6. Fix drips and leaks
A dripping tap might not seem like a big deal. However, those small drips turn into wasted pennies and pounds if you're on a water meter. Therefore, ensure you fix any drips or leaks as soon as possible.
7. Only boil the water you need
This might sound like a obvious one, but if it's habit to fill the kettle even if you're only making one cup of tea then by only boiling what you need you could save just over £7 on your electricity bill. While it may not be much, in the current economy every little helps.
8. Block out the drafts
Draft-proofing around doors and windows can save you around £60 a year. And, the great thing is, you don't have to spend money on a draft excluder. You can make your own by sewing together two pieces of fabric and stuffing them with odd socks or old tights.
9. Don't waste food
Again, this might sound obvious but it's something we're all guilty of. Consider freezing leftover food rather than throwing it out. Not only will you spend less on groceries, you'll also save fuel on fewer trips to the supermarket. And, you'll have quick and easy meals ready for those busy evenings.
10. Off means off
Many people think switching off the TV with the remote control means it isn't using energy. However, leaving your TV on standby all year will cost you around £11. And that's just for one TV. The price can reach up to £36 per year for 3 TV's. If you've got a 55-inch or bigger, the cost is going to be even higher. And that's not including the Xbox or TV box. Turning your gadgets off at the wall each night could save you a considerable chunk each year.
11. Shower less
We're not suggesting you sacrifice your personal hygiene, just that you consider spending less time on each shower you have. Cutting your morning shower by a single minute can put £207 a year back in your pocket.
12. Slow cook meals
A slow cooker is an excellent way to save energy, with newer models using as little energy as a light bulb. And, you can come home to a hot cooked meal.
13. Put timers on your security lights
Being security-minded is excellent for keeping your home safe. However, having powerful lamps on all night is costly. Consider fitting timers or motion sensors to security lights to reduce energy consumption and electricity costs.
14. Prevent chimney draughts
Installing a draught excluder or chimney balloon into your chimney cavity when it's not in use has two benefits. Firstly, it will prevent warm air from escaping your living room and stop cold air from coming through the chimney. This means you won't have to use as much energy to keep your house warm.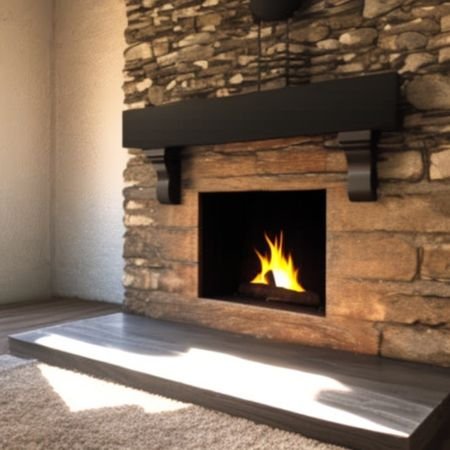 15. Give your hot water tank a jacket
Placing an insulating jacket around your hot water tank will slow heat loss. This means, your boiler will not have to work as hard to maintain the required water temperature, saving you money in the process.
16. Use air to dry your clothes
Tumble dryers use a considerable amount of energy. So, air drying your clothes will save energy and reduce costs. Even a heated air dryer will use around 60% less energy than a conventional tumble dryer. To put that into perspective, the average tumble dryer works out at 35.7p per hour, whereas even the least efficient heater airer costs only 13.75p per hour.
17. Cover bare floorboards with rugs
While tiled flooring or bare floorboards are stylish, they aren't the most energy efficient. Placing rugs over such flooring will make them feel warmer and reduce any drafts coming up through gaps in the floor.
18. Plant hedges and trees
Large plants, trees, and hedges will give you a cooling effect in your garden and any shaded rooms during warm summer months. Of course, you will not initially feel the benefit, as it will take a couple of years for your new natural installations to mature. However, you will have many years of satisfaction once they grow to a reasonable size.
19. Energy-efficient appliances
When it comes to replacing old electrical appliances, check the energy efficiency rating of the replacement. Doing so allows you to make considerable savings. For instance, choosing an A+++ rated appliance over a B-rated one could save you over £75 per year.
20. Use a smart meter
These meters will not save you any money or energy directly. However, they let you know how much electricity you use at any time. Therefore, they can inspire you to become more energy efficient, saving money indirectly.
As energy prices soar, being green is good for your wallet and the planet. The good news is it takes little to make a big difference. These 20 tips will help you reduce your energy consumption and return money to your bank account.
*All figures are based on 2022 energy prices
The details provided in this article are for general information only and are in no way deemed to be financial advice. All of the material is correct as of the publication date, but could be out-of-date by the time you read the article.