Reaching the age of 55 is a major milestone in anyone's life. For many, it marks the start of a new chapter, one where you begin thinking about your work-life balance, your plans for the future, and how you want to retire.

For most of us, our pensions will play a big part in our retirement planning. And from 55, as long as you have an eligible scheme, you have a number of options when it comes to your pension. 55 is currently the minimum age that you can begin to access your pension, this is rising to age 57 in 2028.
This guide will walk you through everything you need to know about these options at 55. We'll cover:
The different pensions you can access at 55
Your options for withdrawing money from your pension
Key things to think about before accessing your pension
How to avoid common and costly mistakes
What your other options are beyond age 55
The benefits of regulated financial advice
Important note: taking pension money early is not right for everyone as it will leave you worse off in retirement. That's why it makes sense to get help from a regulated financial adviser before making any final decisions
What pensions can I access at age 55?
The pensions you can start withdrawing from at age 55 broadly fall into two categories:
1. Personal and private pension plans

This includes individual pension policies like:
Personal pensions - these are policies taken out by you as an individual. You choose the provider and make your own contributions
Stakeholder pensions - these are personal pensions whereby a contract has been agreed between the individual and their pension provider. This type of pension is often utilised by individuals with a low income or who are self-employed. Stakeholder pensions must adhere to strict government guidelines
Self-Invested Personal Pensions (SIPPs) – a type of personal pension that works similarly to a standard personal pension, the main difference being that you have more flexibility with investment options
The key thing all these pension types have in common is that you set them up yourself.
2. Many workplace pension schemes

Many workplace and company pension plans allow you to withdraw money from it once you reach age 55. This includes common schemes like:
Group personal pensions - these are personal pension plans set up by your employer. Your employer chooses the pension provider and contribution amount, but it is an individual contract between you and the pension provider.
Group stakeholder pensions - these are stakeholder pensions set up by your employer. Your pension is an individual contract between you and the pension provider.
Group SIPPs - your employer sets up a group version of a SIPP on your behalf. Your pension is an individual contract between you and the pension provider.
Most defined contribution occupational schemes - money purchase occupational pensions can typically be accessed at 55.
In summary, you can tap into most private and workplace pension schemes once you turn 55. But there are some exceptions..
What pensions can't I access at age 55?
The Pension Freedoms, introduced by the government in 2015, are designed to give more people more flexibility and choice when it comes to how they use their pension. However, there are still some schemes you can't touch until you reach the retirement age stipulated in the plan rules:
The State Pension
the age to start claiming this is currently 66. It's rising to 67 by 2028

Public sector pensions
these include the NHS, teachers, police, armed forces, fire service, and civil service. Many public sector pensions have protected pension ages. This means you cannot start accessing your savings until a specified age


Some older workplace pensions
especially public sector schemes established before the Pension Freedoms. Always check with your pension provider for their specific terms and conditions
In summary, most private plans and a majority of workplace schemes can be accessed at 55. It is best to check with your pension provider about their specific terms and conditions. Before making any decisions regarding accessing your pension pot early, you should seek advice from a regulated financial adviser so they can make you aware of all your options and the risks you may face.
What about final salary schemes?
Defined benefit (DB), also known as final salary pensions, differ from defined contribution (DC) pensions in the way that the money in your pension is accumulated. This is because the amount your DB pension is worth is dependent on your pension providers rules such as how long you have worked for your employer and your salary.

There is a possibility that you may be able to withdraw early from your DB pension, but it can be difficult. For example, you may need to transfer to a defined contribution scheme first. You must consult with a regulated financial adviser before attempting to withdraw from your DB pension if it is worth over £30,000.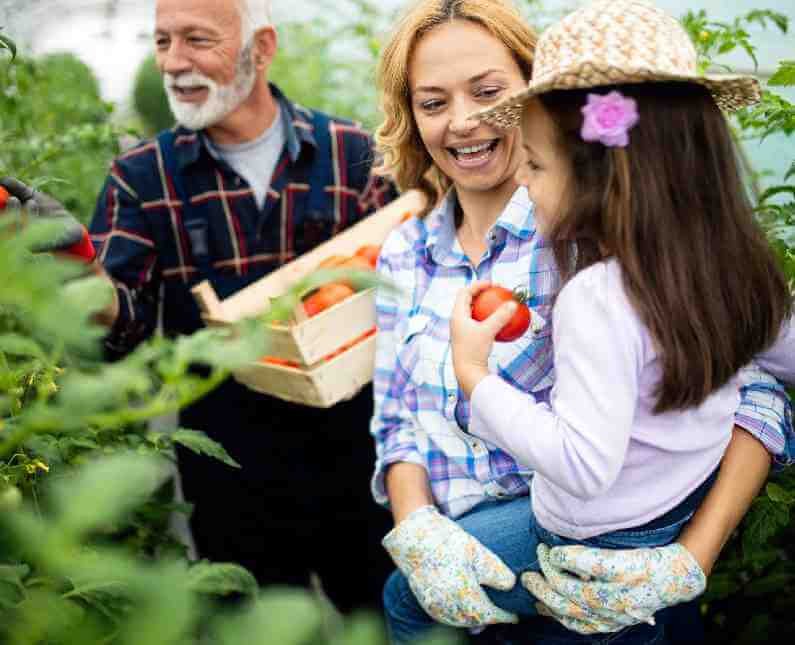 What are my pension withdrawal options at age 55?
Let's take a closer look at the main options available to you when you turn 55:
The first 25% of your pension pot can be taken as a tax-free lump sum. This is formally known as a pension commencement lump sum (PCLS).
There are some important details to be aware of if you are considering withdrawing a lump sum from your pension pot. Consulting with a regulated financial adviser can help to make sure you are as informed as possible.

Any withdrawals from the remaining 75% of your pension are taxed as income, at your marginal income tax rate. The rates for 2023/24 are:
Basic rate: 20% (earnings of £12,571 to £50,270)
Higher rate: 40% (£50,271 to £125,140)

Additional rate: 45% (over £125,140)
Please note that the rates differ if you are living in Scotland
All our opinions regarding taxation and related matters are based on our understanding of the current tax law and practice of HMRC, which is subject to change. Speaking with your pension provider and a regulated financial adviser can help to make sure you have all the relevant information regarding your tax-free entitlement.
Instead of cashing in your pension in one go, you can leave your savings invested in your pension. You then draw an income from the pension flexibly, as and when needed.

Flexi-access drawdown gives you control over how much you withdraw and when. Unlike final salary pensions, your income is not guaranteed. The amount of money in your pot depends on how much you have contributed and how your pension investments have performed.

Rather than drawing straight from your pension, you can use some or all of the savings to buy a lifetime annuity. This means you sell some or all of your pension pot to an insurance company in exchange for a guaranteed income for life.

The income you receive from your annuity is dependent on the particular annuity provider you are using. It is important to seek advice from a regulated financial adviser to check if an annuity is the best option for you.

You aren't limited to just one option - you can combine choices. For example, you might take your 25% tax-free cash, use a portion of the rest to buy an annuity, and leave the remainder invested in a drawdown plan. Turning 55 unlocks a whole range of pension access options which can make deciding difficult. The best option for you is dependent on a variety of different factors – speaking with a regulated financial adviser can provide you with clarity on what option is best for you based on your individual circumstances.
Things to think about before accessing your pension
Reaching 55 is a milestone, and while more choice is great, there are downsides to accessing pensions early that need consideration. Here are some important points to reflect on:
It will leave you worse off in later retirement - pension savings are designed to provide an income for when you stop working. Withdrawing too much too soon could hurt your finances later in life.
Your tax bill could be significant - taking large lump sums or excessive income could push you into a higher tax bracket.
Your investments will need proactive management - if left invested, your pension pots require ongoing proactive management. This ensures savings and income match your evolving needs.
You may lose valuable guarantees - some pensions, like final salary schemes, come with extremely valuable guaranteed benefits. Cashing these in means losing guarantees.
Your future income needs may change - think about what level of income you might need in 5, 10, or even 20 years from now. Will your withdrawals now affect for your future needs?
Your pension can still grow substantially - the longer money is left invested, the more your pension has the potential to grow.
Here are some tips to help you avoid any common pension withdrawal mistakes:
Don't rush into withdrawals - make sure you fully understand all of the options available to you before withdrawing any money from your pension. There may be other options that you haven't previously considered – this is why it is always worth speaking to a regulated financial adviser.
Make sure you have looked at as many annuity providers as possible - rates can vary hugely between providers. A financial adviser can help you to make sure you have found the best deal to suit your circumstances.
Make sure you understand your current scheme before you transfer to a new one - final salary pensions are extremely valuable, and you might find that your current provider is actually the best option. Seek advice before transferring between providers.
Don't access your pension without regulated advice - using an FCA-registered adviser will help avoid costly mistakes.
Don't withdraw money without a solid plan - have a clear rationale for any withdrawals and a plan for managing any remaining savings.
The key is not to rush into major decisions. Comprehensively review all your choices, carefully think through the risks and seek qualified regulated financial advice. This will provide peace of mind that the options you choose are right for you now and in the decades ahead.
What other options do I have beyond age 55?
Aside from pension withdrawals, here are other options you may wish to consider:
Defer drawing your pension - if income isn't needed yet, you can delay starting to draw on your savings
Make additional pension contributions if you can – the more money you add to your pot before retirement, the more financial freedom you should have
Consolidate old pension plans - combining scattered pensions into one pot can make ongoing management simpler and reduce fees long term
Develop a 5 to 10 year financial plan - a plan helps you optimise pensions, savings and assets to achieve your goals in later life
Explore tax and estate planning - this can ensure you legally minimise Inheritance Tax and other tax liabilities
Check your State Pension entitlement - gaps in your National Insurance history could reduce your State Pension amount
Consider transitional part-time work - reducing hours gradually can help ease you into full retirement
Why seek regulated financial advice?
Benefits of taking regulated financial advice include:
Receiving impartial guidance from a qualified pensions expert
Helping you avoid expensive mistakes
Saving you time researching the maze of pension options and rules
Ensuring any choices you make match your specific needs and retirement goals
Getting ongoing proactive management to keep your pensions on track as you age
Many financial advisers offer a free initial pension review with no obligation. This lets you openly discuss your particular goals and circumstances. You can then decide if regulated financial advice is right for you going forward. When selecting an adviser, double check that they are registered with the UK's Financial Conduct Authority. You can verify FCA registration online via their public register.