What you will get from your FREE guide
Current legislation means that if you have an eligible scheme, you could start withdrawing pension savings from the age of 55. Discover:
What pension release means
What types of pensions can be released
Your tax-free cash allowance
Why it's important to seek financial advice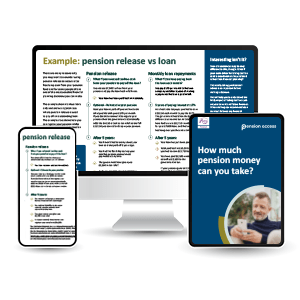 Important note: taking pension money early is not right for everyone as it will leave you worse off in retirement. That is why it makes sense to get help from a regulated financial adviser before making any decisions.
Click download now to get your free guide.