Pensions are a valuable asset. They can provide financial stability throughout retirement, make your dreams a possibility and give you the opportunity for a treat even before you retire. The freedom and security they can provide is priceless. That's why it is so important to keep them protected.
Pension Justice estimates that pension scammers have targeted more than 1.3 million people, with savers losing up to £500,000 from their pension pots in some cases.1 The good news is, in November 2021 the government introduced new legislation to provide your savings with an extra layer of protection to keep your hard-earned money safe from the clutches of scammers.
How do pension scams work?
Pension scams typically work by fraudsters acting as regulated advisers to convince savers to transfer their pension fund into an investment with a guaranteed high return rate. The reality is that these investments are worthless, unregulated, and all-round dodgy.
Research conducted by the Financial Conduct Authority reveals that between January 2021 and May 2021 a total of £2,241,774 was lost to pension scammers.2 This total may even be much higher as some don't realise a scam has taken place until years later.
Scammers will often also try to tempt people with time-limited offers to pressure people into making rash decisions. These offers will seem too good to be true. That's because, in reality, that's exactly what they are. More than two thirds (68%) of savers say they feel confident that they could spot a scam. However, research conducted by the Financial Conduct Authority found that only a quarter of pension holders (28%) realised that a free pension check was a red flag, and only 40% knew to be wary when presented with the opportunity to transfer their savings.2
That's why the introduction of this new legislation is so important in keeping your money safe.
A new layer of protection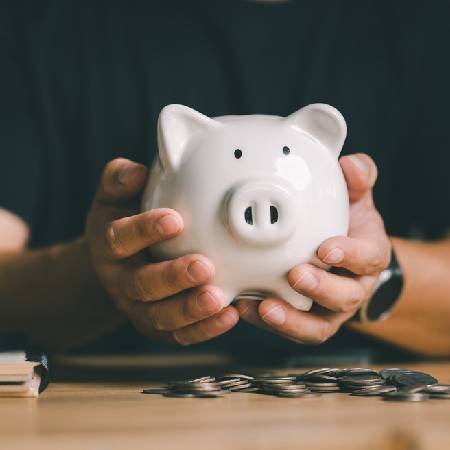 People spend their entire working lives contributing to their pensions and working hard to build their savings, which is what makes pensions such a profitable target for scammers.
The new regulations arising from the Pension Schemes Act 2021 are an essential defence against fraudsters.
The legislation aims to target the transfer stage of the scammer's process. This means that under the new rules, pension providers now have the power to intervene when a transfer appears suspicious and can now take additional steps to protect your savings.
Fraudsters have been exploiting people's statutory right to transfer their pension. By introducing conditions and clear barriers for pension transfers, it makes it much harder for scammers to get their hands on your savings.
While these new laws and processes are valuable for protecting your pension savings, they target the scam in the final stages of the fraudster's plan. This means it is highly beneficial to know how to spot a scam from the start to reduce the risk of following it through to the transfer stage.
Spotting a scam from the start
We all believe that we could easily recognise a scam, but fraudsters are getting smarter. That is why it is a good idea to familiarise yourself with all the things that could be potential red flags.
The 5 most common warning signs of a pension scam are:
Offering a free pension review out of the blue
Offering guaranteed higher returns on investments
Offering to help you withdraw cash from your pension if you are under 55
High-pressure sales techniques through time-limited offers
Unusual, unregulated, and high-risk investments
The Financial Conduct Authority provide a handy tool called the Warning List. If a company offering you financial advice appears on this list, stay away. You can also use their register to check the status of a company before you make a decision about your pension savings. Make sure to only get advice from a company authorised and regulated by the Financial Conduct Authority, like Pension Access, before making any changes to your pension.
It is a good idea to always be suspicious of cold calls and research any investments they are offering. If you are unsure, sometimes all it takes is a second opinion from family and friends to spot something that doesn't seem quite right.
Take a look at the terms and conditions and make sure you understand them. It is easy to become lost in official jargon without realising the actions that will occur, such as being lumped with a massive fee.
Most pension scams happen online, through social media and emails. It can be hard to know what to trust online. A smart piece of advice from the Financial Conduct Authority asks you to consider the offer you have received in a different setting to make it easier to spot what is happening:
"Imagine a stranger in a pub offering free pension advice and then telling you to put those savings into something they were selling. It is difficult to imagine anyone saying yes to that. It's no different online. Whether you're on social media or checking your emails, if someone offers you free pension advice, flip the context and imagine them doing the same thing in real life. Stop and think about how you would react."2
Be pension smart
By being savvy and knowing how to spot a scam, you can sleep easy knowing your hard-earned savings are safe from the hands of fraudsters. With the extra layer of security your money now has, it is much harder for scammers to take your dreams for retirement away from you. As long as you do your research and speak with a regulated financial adviser, such as Pension Access, before withdrawing or making changes to your pension, you know your money will always be in safe hands.
1https://www.express.co.uk/finance/personalfinance/1528772/pension-savings-transfer-protection-money-FCA-scams-UK-2021
2https://www.fca.org.uk/news/press-releases/scammers-target-pension-pots
The details provided in this article are for general information only and are in no way deemed to be financial advice. All of the material is correct as of the publication date, but could be out-of-date by the time you read the article.