There is no doubt that the earlier you start contributing regularly towards a pension pot, the more savings you could have for your retirement. But how can you determine the amount of funding you will need? Have you put enough by to satisfy that bucket list? Will you have enough funds to keep you safe throughout your whole retirement? What will the third phase of your life actually look like?
So much to look forward to
In this day and age, we are constantly reminded of our retirement: when we are working, we are automatically opted into a work pension; newspaper headlines warn us about the chances of pension poverty and private pension schemes are advertised on billboards and in magazines.
"There has never been a better time to prepare for a great retirement because it can offer such great rewards."
With advanced technologies and medical knowledge, super communications and enhanced pension options, retirement no longer has to be about just getting by – people can now plan for a world they always wanted to live in.
Mind the gap
So how is it that when many people reach their 50s they find that the money they have put by will be nowhere near what they need to meet basic requirements – let alone satisfy dreams? Can this be rectified?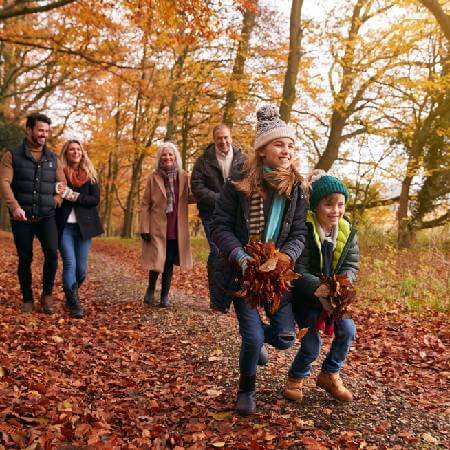 Your retirement vision
When we are beginning our careers, retiring, understandably, seems so far on the horizon that it is difficult to take it seriously. Therefore, individuals tend to rely on such things as the work pension opt-in etc. This is a good start – nothing can be better than saving early. The problem is, you have little to do with pension contributions as they are taken out before you receive your hard-earned cash. After a time, they tend to be taken for granted and get forgotten as does your retirement.
However, if you have a vision as to what you want your retirement to look like, then the next step is to necessarily ensure that the funding is there to make it happen.
"By visualising your retirement, you are making it real. This in turn will determine where it comes in your plans for the future…"
Visualising without a crystal ball
The problem with visualising the future is there are so many unknown quantities: pension rules may change; inflation could affect the real value of savings; our social situation will change throughout our lives; we may have different responsibilities and our needs and wants alter as we get older. But what we can do throughout our lives is to keep refining that dream. As you approach your fifties, it is very likely that your wants and needs will look very different from those from when you were in your twenties. The point is – it is part of your plan. If you put off thinking about funding your retirement in your fifties, you will have lost funding capabilities – and worse than that it may be too late to affect your greatest dreams.
Adapting to the environment
In your forties and fifties, you will have a much better idea as to what you want your retirement to look like. You will not only have put sufficient money into your pension pot throughout your working years, you will possibly be monitoring its growth as well. Hopefully, you will also have a regulated financial adviser on board who can guide you through the complex world of pensions and support you in navigating the different options you have. You have started the ball rolling, you are on track, so keep that dream alive…
What should I take into account
Obviously, your retirement dream will be unique to you and your family. The factors that people often consider are:
Location: where will you be living – will this need specific funding?
Will you want to be spending more time doing activities you did not have time for when you were working? Do you wish to expand involvement to such an extent that it will incur an extra cost?
Do you want to take on new challenges which are likely to need funding? What is likely to be the cost of this?
Do you want to travel regularly? Can you fund this?
Is your family at the centre of your world and do you want to use your pension money to keep in contact and help support them?
Do you need a basic everyday income until you die? In the current environment and the foreseeable future, how can you build up your pot to keep yourself safe?
"As you can see, once you have a vision in place, the next step is to think about how those dreams can be turned into a reality."
So, until you have a clearer idea of what your retirement will look like, it is difficult to really begin to start considering what funds are needed.
The foreseeable future
There are some things that will not change, factors which are bound to change and can be approximated (i.e., inflation, overall funding needs) and those factors which are difficult to foresee (changes in the official retirement age, tax regulation changes, the introduction of pension freedoms etc.). It is very important to keep an eye on your pension as your pot may need to adapt to meet these needs.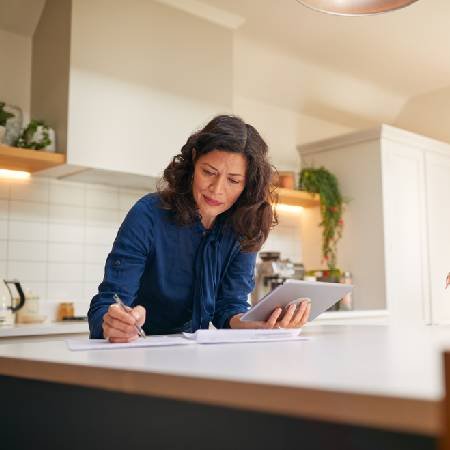 Pension Freedoms
Pension freedoms are a case in point. They were brought in by the government in 2015 – no-one really saw them coming and they offer great benefits. Basically, they allow individuals with an eligible scheme to withdraw as much of their retirement savings as they like from the age of 55. It may be that you do take money from your pension to help you with a debt or to give yourself a treat. The important point here is that you have taken money away from your funds. This needs to be recorded so you do not get a distorted idea of how much money you will have in your pension pot for your retirement. It's also important to keep in mind that releasing pension money early isn't right for everyone as it will leave you worse off in retirement.
Conclusion
The earlier you start thinking about your retirement and how you want it to be (rather than just a necessary income) – the earlier you will take an interest in it and start preparing the necessary funding. As you get older, you will adapt that dream to the current environment and foreseeable future. In your fifties you could take advantage of the pension freedoms, armed with a robust knowledge of how it may affect your future needs.
The details provided in this article are for general information only and are in no way deemed to be financial advice. All of the material is correct as of the publication date, but could be out-of-date by the time you read the article.