Research* has found that 92% of people don't protect themselves financially when in a relationship – leaving them exposed if their relationship was to end.
Pensions advice specialist, Pension Access, conducted the research to find out more about the public's attitude towards finances, and to find out how much financial information people share with their nearest and dearest.
It found that nine in ten people don't take steps to protect themselves financially, whether this is a separate savings account or separate investments. When in a long-term relationship, 57% don't openly discuss their finances with their partner. Almost one in ten (9%) even admitted that they don't want their partner to know how much money they have and had intentionally gone out of their way to hide it.
Shockingly, 43% of people also admitted to hiding debts from their other half and 40% claimed to have kept inherited money a secret.
The reasons for secrecy include having been hurt financially by a previous partner (11%), feeling uncomfortable because one partner has more or less money than the other (16%), and wanting to protect themselves financially in case of a break up (8%).
Cities where couples are the most financially secretive:
Birmingham (53%)
Liverpool (51%)
Leeds (50%)
Glasgow (50%)
London (45%)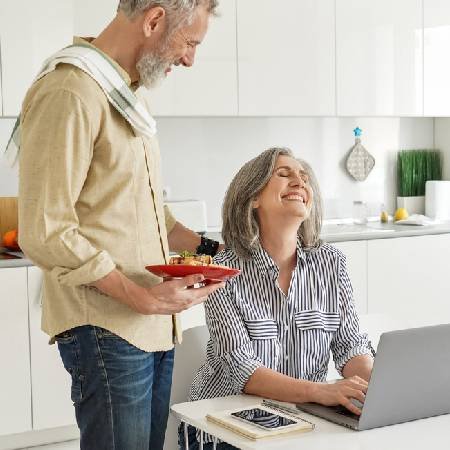 Robert Kent, 26, from York, has a girlfriend of four years who does not know about his inheritance:
"I inherited a lot of money when my grandparents died, and when I told my girlfriend at the time, it completely changed the dynamic of the relationship. Before, we'd been happy with occasional meals out or weekends away, but afterwards she was planning lavish holidays and dropping hints about expensive gifts.

"I like the simple life, so became quite frustrated with the situation. When we broke up and I met my current girlfriend, I just didn't tell her about the money. Even though I know she won't react the same way, I don't want the same thing to happen, and it would be really awkward to mention it now."

Robert Kent
Looking at overall spending, less than a quarter (24%) of UK adults have a budget that they stick to, even though 49% have a family member, friend or children to support financially.
Over a third (35%) of people also stated they wouldn't be willing to discuss pension plans with their partner and, worryingly, 30% would keep a health problem to themselves – suggesting that the secrets go beyond purely finance.
*Survey of 1,006 UK residents in June 2016
The details provided in this article are for general information only and are in no way deemed to be financial advice. All of the material is correct as of the publication date, but could be out-of-date by the time you read the article.