Saving long-term or short-term in the 21st century is rarely straight-forward. There are a myriad of rules and regulations surrounding tax and investment – and on top of that there is likely to be a plethora of financial options which can be difficult to navigate alone.
It all makes a little more sense if you understand the basic jargon you are likely to come up against. In this article we are going to explain the meaning of some of those words and concepts that are common in financial speak.
APR and AER
You will probably have seen these two terms quite a lot on your savings statements or documents relating to money borrowed. APR is most commonly used with credit cards and relates to the interest and fees from borrowing money (Annual Percentage Rate). AER is the interest you receive on your savings and relates to the amount of money you will receive if you leave your savings in a specific account for a year (Annual Equivalent Rate).
Base rate
This is a term we often hear via the media, and it is nearly always assumed that we know what it means. Base rate is an interest rate set out by the Bank of England which determines the interest they pay to high street banks that hold money with them. This then influences the interest rate those banks charge customers to borrow money or pay on their savings.
Annuity
When looking into your pension, it is likely that you will come across annuities. They are financial products which allow you to change your pension pot into an income you can receive throughout retirement. The type of annuity, the amount of savings you have, and when you purchase it, will determine your income. Speak to one of our regulated financial advisers to review your pension options.
ISA
ISA's or Individual Savings Accounts have been with us now for over 20 years. They are considered one of the best ways to save money in the UK because the money you earn from interest will be tax-free. There are many different ISA's allowing you to deposit various amounts. Generally, the longer you leave your money in an ISA, the larger the interest but the less accessibility you will have.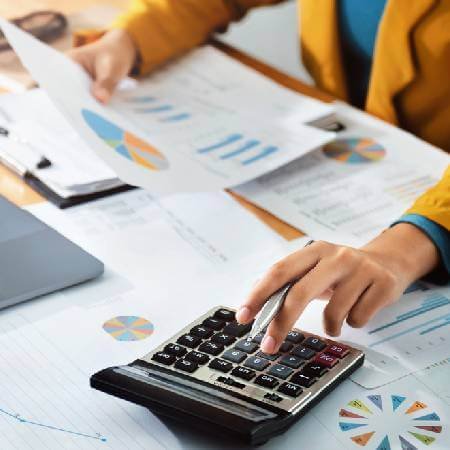 Fixed, capped and compound interest
Interest can be a positive or a negative factor in the financial world. If you are depositing money into a savings account, the bank will reward you by giving you interest. However, if you borrow money, you are likely to pay interest on the loan for the lending period.
There are many different types of interest. Fixed interest for instance is not affected by changes in bank rate or inflation. A capped interest rate is one which is allowed to fluctuate but cannot exceed a stated interest amount.
Compound interest is interest on interest. It is calculated by adding the initial principle of the current loan with accumulated interest from previous periods.
Credit rating
Your credit rating allows lenders to determine whether lending you money would be a risky venture. Your credit score is calculated by analysing how you have managed credit previously (your credit history).
Dividends
Dividends are paid to shareholders of a company. The value of the dividend is dependent upon how successful the company has been.
Equity release
Equity Release is linked to the value of a house. Equity is the value of the house minus the totals of any outstanding mortgage and loans secured against it.
Pension freedoms
In 2015, the government brought in the Pension Freedoms Act which allows individuals greater choice when it comes to withdrawing their private and occupational pensions from the age of 55. Money can be withdrawn in one lump sum, a series of lump sums or in the form of an income, with the first 25% being tax-free. This can be an excellent way to boost finances as you approach retirement.
To be safe, always seek the guidance of a regulated financial adviser, such as Pension Access, as taking money from your pension early will leave you worse off in retirement.
Financial Conduct Authority
The Financial Conduct Authority regulates the UK's financial services industry. When seeking out a financial adviser, make sure they are authorised and regulated by the Financial Conduct Authority (like Pension Access).
Remortgage
Remortgaging occurs when an individual is looking for a better mortgage deal. The homeowner may stay with their current lender under a different mortgage deal, or they may go to a different provider.
Bond and gilts
When an individual buys a bond, they are in effect lending a company or the government money. In the UK, government bonds are also called gilts. As the company or government succeeds, the buyer receives interest. The loan plus the interest is paid back by the issuer of the bond on a specific date.
Securities
Securities is an umbrella term for shares and government bonds traded on the stock market.
Shares
A share is a stake in the ownership of a company. Owning a share will entitle you to a portion of the company's profits. By default, the size of the risk is dependent on how well the company is likely to succeed. There is no maturity or redemption date for a share, so if an individual does not wish to have a specific share anymore it must be sold on the stock market. Shares traded on the stock market are called equities.
Unit trust
Unit trusts are useful for reducing risk on your investment. Instead of investing in one single fund, the investor puts his money into a unit trust which is a collection of funds – in this way the risk is reduced. There would be professional management and a reduction in dealing costs.
Wrapper
A wrapper can be most easily imagined as the packaging which holds many investments together. For instance, an ISA is a wrapper – there are many different investments going on inside. The same occurs with a pension fund. You put your money into a specific fund and that money is invested and managed for you at the level of risk you prefer.
Putting this knowledge to use
Understanding jargon in the financial world can make complex options and ultimate decision-making a whole lot easier. We hope it has helped. While this knowledge can help you to understand the financial lingo you'll come across, make sure to seek the advice of a regulated financial adviser when reviewing your savings or pension. Don't hesitate to contact us to chat further.
The details provided in this article are for general information only and are in no way deemed to be financial advice. All of the material is correct as of the publication date, but could be out-of-date by the time you read the article.