The world of finance is constantly changing. How we save, spend and invest our money seems to be in a constant state of flux. More and more – especially as buying online appears to be taking precedence over the high street, we seem to be naturally moving towards a society where we are not actually dealing with physical money. Into that mix has appeared another strange concept: cryptocurrencies. For most people, except the initiated and expert financiers, the concept all seems a little difficult to grasp. However, some people actually suggest investing in cryptocurrency could be the way forward. Can this be?
What are cryptocurrencies?
Many people seem to struggle with the concept of cryptocurrencies simply because they are deemed currencies. There seems to be a huge chasm between the physical money we know and love, and this invisible virtual stuff. But we perhaps have been living in a world of paper money for too long because the definition of a currency is "anything that a buyer and a seller agree will serve as a form of exchange between them".
In an effort to keep this as simple as possible, a cryptocurrency is a digital currency which uses cryptography (the practice of creating techniques for communication through coding) to make it secure. They operate without the need for a central authority (such as a bank or government) and work instead through a distributed ledger (basically a database of networked institutions who can witness transactions). These cryptocurrency transactions are known as the blockchain.
How does the blockchain work?
It is through the blockchain that you can send money to another individual or institution. Security is in the fact that it can be witnessed by others on the blockchain. It is therefore flexible and fast, and transaction fees tend to be low. Because this currency is not physical and easily divisible, currencies such as Bitcoin have become very popular. It is useful for global travelling and prevents too much governmental interference when dealing with large amounts of money. So, could all this be effective when investing for your retirement?
Are cryptocurrencies good for retirement investment?
Big companies such as Amazon and Visa are exploring its uses in investment and everyday transactions. And as we venture further into a cashless society it may well become more of an accepted form of exchange. Reports of huge paybacks from currencies such as Bitcoin have been plenty but it appears to have its limitations. Investing in Bitcoin really is like taking a gamble on the throw of a dice. It is very high risk. If you are going to put all your eggs in one basket with your investment, outcomes could be startlingly high but at the same time they could be absolutely catastrophic.
What level of risk are you willing to take?
The whole idea of investing where the payback may be very high can be very seductive – especially to the young investor. But the important concept here is risk. Cryptocurrencies are considered high-risk investments, and that does not sit well when considering the stability needed when shaping your future retirement pot.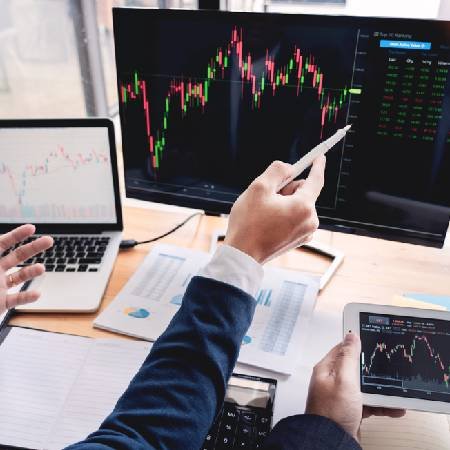 The traditional method of investing for retirement
The average layman does not have a broad understanding of the world of investments. It is the fund manager or financial adviser who will make sure the money is invested in an appropriate manner for you. Nothing of course is guaranteed, life and the economy is constantly in flux, so financial outcomes can never be predicted totally. However, you can at least set boundaries around those outcomes by stating whether you wish your investment to be high, medium or low risk.
Some investments (such as cryptocurrencies) can fluctuate wildly: they are therefore considered very high risk. Other investment platforms are much more stable and considered lower risk. For most people, the key is to mix all three types of investment (high, medium and low). This way, investors can benefit from the gains from high-risk investments and also be protected from unpredictable losses by more stable investments.
Also, the point about saving for retirement is you are necessarily investing for the long-term. There will be fluctuation in the market – peaks and troughs. When investing long-term, the gains will build as they are re-invested over time, so lessening the effect of any losses.
How your money is invested is dependent upon what overall level of risk you are willing to take. The vehicles for investment, for your security, will be as diverse as possible. Traditionally they include property, precious commodities, foreign exchange funds, new technology funds and investment in newer companies.
So, should cryptocurrency be added to this list?
The simple answer is no. Especially given that the cryptocurrency market is not yet regulated. Investing in cryptocurrencies carries far too much risk to be considered a part of your retirement planning.
All investments have an element of risk. The thing about cryptocurrency is it is much more volatile than most currencies. So, losses and gains occur quickly. Whereas canny investment in cryptocurrencies can lead to stunning fortunes in the short-term, there is also equal evidence that funds have gone under and lost very fast too.
Moving forward
Do make sure that you have a say in what level of risk your hard-earned cash is being invested at. You should always feel happy with the level of risk involved. This also means keeping an eye on predicted outcomes as you may need to consider re-evaluating the level of risk in the future.
You don't want to take too large a part in the direct investment side of things – especially if this is an arena you do not have expertise in. However, it is useful to have a clear insight as to how your money is invested. So, if you are unsure about what is going on, or if you want to review your pension, seek out the help of one of our regulated financial advisers here at Pension Access. They can help you in finding the perfect mix for your investment. We are always happy to review your pension and help you look towards a safe but beneficial future.
The details provided in this article are for general information only and are in no way deemed to be financial advice. All of the material is correct as of the publication date, but could be out-of-date by the time you read the article.