Retirement isn't the start of the end. It's the beginning of a new, exciting chapter of your life. Instead of slowing down, retirement could be the time for you to learn new things and experience a new way of life. Most of all, it is important to remain happy, healthy, and financially stable.
When it comes to retirement, the first thing many people do is create a bucket list of things they've always dreamt of doing but never had the chance. In this blog we look at some of the top ways to stay happy and healthy throughout retirement, as well as things you need to consider in terms of your finances.
1. Get your finances in order
Many people dream of using their retirement to finally experience the things they haven't yet had a chance to. By getting your finances in order from the start, you will have a better idea of what life in retirement will look like.
Taking a look at your pension in the years before retirement will make getting your finances in order easier. With the right pension scheme, you'll have an array of options once you hit 55, including releasing up to 25% of your pension tax-free. Taking money from your pension early isn't right for everyone as it will leave you worse off in retirement. So, before making a decision, it's a good idea to talk with a regulated financial adviser such as Pension Access.
It might also be beneficial to explore transferring your pension to a better provider. Even if you only have a few years left until retirement, transferring your savings from an average pension to one with a great track record could boost your savings, making your goals more achievable.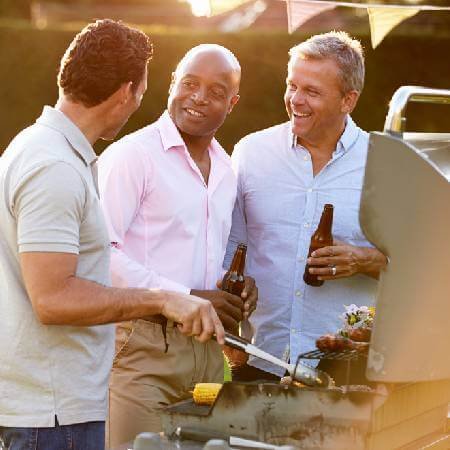 2. Treat yourself
After decades of hard work, retirement can be an opportunity for some well-earned me time. Be it a city break or a treat, scheduling in some time to celebrate reaching this new stage in life can give you a mood boost. By first managing your finances and improving your retirement fund, you will know how much money you've got to live the life you want. The important thing is to make sure you are not spending too much at the start of retirement because that could mean leaving yourself with less to live on in later life.
3. Get involved in the community
Keeping your mind and body active is essential for remaining happy and healthy. Maybe there is a charity close to your heart, or a career that you always wondered about but never had the opportunity to experience. Volunteering is a great way to keep yourself active, remain social and do something good for the community. Try to find something that fits within your budget. If you are having to commute, for example, this may take funds away from your essential outgoings. Before taking on a new responsibility, remain mindful of the resources you have.
4. Travel more
One thing that finds its way onto many people's bucket lists is travel: be it drinking wine in Italy, exploring the wonders of Australia, or experiencing a new culture. Whatever your dreams may be, with good financial planning you will know if they are in reach. The earlier you start planning, the more you can do to boost your finances to give you an extra bit of cash towards your goals. Our financial advisers here at Pension Access can help you make the most of your pension while ensuring your choices are affordable.
If your finances are not going to stretch as far as you hoped, city breaks or even days out to places you've never been are great ways to experience something new without breaking the bank.
5. Get a new pet
Research shows that furry friends can have a positive impact on your health and wellbeing. But with them does come an added expense. Before making the decision to bring a new friend into your home, it is a good idea to look at your budget and make sure you can afford the added costs of care.
6. Take up a new project
Retiring means that you can get stuck in to all those things you've been meaning to do but never had the time. Some common fun projects are mapping out your family tree, redecorating your home, and learning a new skill. Whatever you decide, getting involved in new projects can keep you active and entertained, improving your health and happiness. Pay close attention to the additional costs that may crop up with the project you choose and make sure you can find place within your budget to account for this.
7. Take classes and pursue hobbies
Just like taking up a new project, taking classes and pursuing hobbies are also beneficial for your health and happiness. They help to keep your mind and body active while also being great ways to make the most of your time. Who knows, you might even pick up a valuable skill that could earn you a bit of extra income.
8. Stay within your budget
You may have noticed a recurring theme here – careful planning and budgeting. While this is essential for financial stability, it can also take away the stress of money management, leaving you to enjoy your retirement and removing the health issues that come hand in hand with stress. After all, your years of hard work have earned you a happy, stress-free retirement. It is important to plan ahead and make sure that your money will last you over the years. Current life expectancy figures mean that your pension, and any other sources of income, may need to last you up to 30 years. Remaining within your budget will allow you to enjoy your time while leaving you financially secure throughout the entirety of your retirement.
9. Be one with nature
While it may sound cheesy, being outside in nature is an instant mood boost and essential in maintaining your wellbeing. It also gives you the opportunity to spend quality time with your family, as well as freeing the mind. Spending time outside is a great way to easily slot in some exercise while having a nice day out.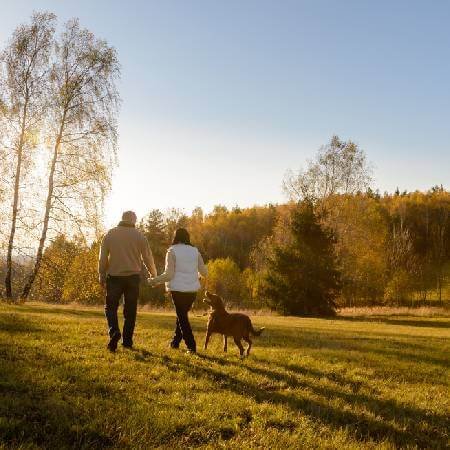 10. Keep making 5-year plans
Circumstances are always changing, and things happen that are beyond our control. Planning for the next 20 years in one go is never going to work out the way we expect. Regularly reviewing your plan and adjusting it based on your circumstances is a great way to stay on top of your finances. You might even find that you've been doing great and been able to save more money than you expected, leaving you with that extra bit of cash to cross something else off your bucket list.
Plan your way to a great retirement
Retirement is an exciting time in life. It's a chance for you to finally do the things you've always wanted to and enjoy some quiet time free from the stress of work. By implementing simple things in your day-to-day life that keep you happy, healthy, and financially stable, you will be able to enjoy life to its fullest.
However you choose to live your retirement, you pension will be a crucial part of your income. The more money you have, the more things you'll be able to experience. Our regulated financial advisers are here to help you make the most of your savings, allowing you to cross things off your personal bucket lists and have the best possible retirement. They can also advise you on the best ways to make your money last so that you can continue enjoying your retirement for years to come.
The details provided in this article are for general information only and are in no way deemed to be financial advice. All of the material is correct as of the publication date, but could be out-of-date by the time you read the article.