Have you ever asked yourself "what am I going to do when I retire?" The answer is simple: "Whatever you like". Here, Pension Access shares 9 things you could consider doing in your retirement… some might surprise you! And if you're thinking about a retirement that's comfortable for you, we reveal how to check your pension is on track to achieve your best possible future.
1. Travel
The Financial Times has declared the rise of the older adventurer. Forget what you think you know about travelling in your 50's, 60's or 70's. Nothing's off limits. From Kilimanjaro to Kazakhstan, Nepal to Nevada, tour operators cater for must-see destinations whatever your age. So, if you have a serious case of wanderlust, the world really is your oyster. A report from ABTA revealed that in 2018 those aged 75+ were most likely to travel solo (22%). The number of 55-64-year olds travelling solo increased by 6% to 17% in 2018. Two-fifths of this age group hoped to make new friends when they headed off on their adventures. Many travel operators offer group or solo adventures to far-flung places. And if you're not sure where to start looking, there are dedicated travel events like Destinations where you can discover a huge array of specialist companies who can help you.
2. Spend time with family
While on one hand you might be relishing your empty nest, making time for family amongst your new-found freedom is one way you can continue to make important memories with your loved ones. Multi-generation or 3G holidays could be a great way to get in some family time and enjoy each others company without the pressures of home life. You might like to spend some time visiting far away relatives. Or, you could have fun organising an annual gathering.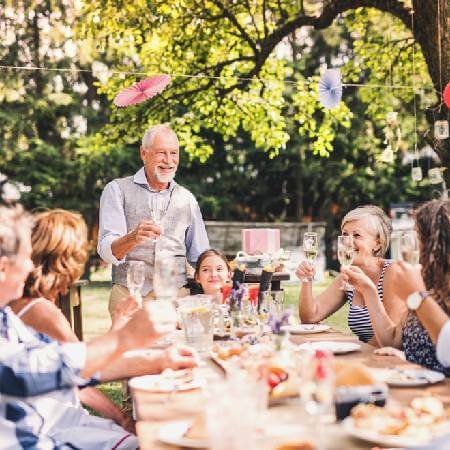 If you are under 65, looking after grandchildren could help build up your State Pension. To qualify in full for the new State Pension, you need to have accumulated 35 years' worth of National Insurance Contributions (NIC). These are credits built up for each year you've worked. If you're missing some years of NIC, and you look after a child below the age of 12, you can apply for childcare credits to top you up. To check your eligibility visit the Gov.uk website.

3. Work part-time
While historically entering retirement meant giving up work altogether, nowadays working patterns and attitudes towards when and how people leave working life are quite different. In 2018, a third1 of men and women were still in full-time employment aged 60-64 compared to a fifth in 1998. And double the number of women chose to work part-time in their early sixties compared to men (27% vs 13%). The pension choice you now have from 55 means you have the option to work part-time and ease yourself into retired life while supplementing your income from your pension. If this is what you choose, it's important to be aware that releasing money from your pension early will leave you worse off in retirement. And if you're up for a new challenge, you could ask your employer what opportunities there are for you to retrain or try something new.

4. Start walking
A great form of exercise, walking is a popular activity that can help you stay healthy. The National Trust offers discounted membership to over 60's and you can explore hundreds of trails. Or you could join a local walking group such as those organised by Ramblers. If you're a dog lover, you could consider offering to take dogs for walks through the Borrow My Doggy service. The perfect way to combine your love of animals and new-found appreciation of walking. As well as the health benefits of walking you'll get to meet so many new people when you're out and about. Don't forget your FitBit to track your steps!

5. Train your brain
It's never too late to learn a new skill or enhance your learning. From philosophy to poetry, Romans to recording music, OpenLearn offers a range of free courses that you can study at your own pace. You might be able to go back to school and study as a mature student at university, even if you do not have traditional qualifications. And there may be funding available. If you're feeling creative why not give life drawing, jewellery making or woodcraft a whirl. Or maybe you want to improve your computer skills. Your local library will be able to help you find suitable courses and classes. If you're nervous about trying something new, why not take a friend for moral support.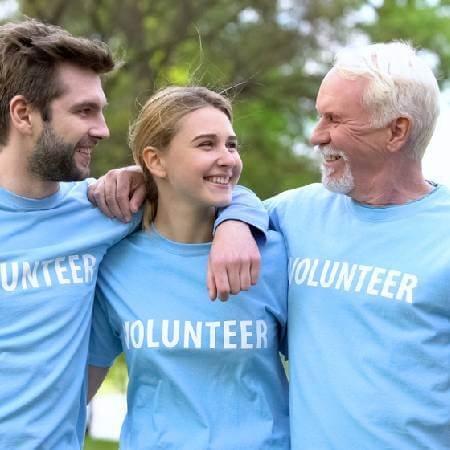 6. Become a volunteer
Volunteering is a great way to make new friends, keep busy and help others. There are so many ways that you can help the community or get involved with a project that is close to your heart. Do-it lists over one million volunteering opportunities in your local community. You could offer support to carers or organise events to raise awareness for charities. Perhaps you might like to get involved with protecting nature at your local wildlife trust. Or you could run a baby and toddler class at your local a children's centre. The options are endless.
7. Move abroad
The decision to move abroad might not go down well with the family, but the prospect of visits to warmer climates and somewhere to stay in the holidays should quickly get them onside. Spain, Portugal and Bulgaria ranked as the top destinations for Brits aged 65 and over to live in the EU2. Before deciding to move abroad you should check your welfare rights overseas, access to healthcare, the cost of living and exchange rate. For information on claiming the State Pension if you retire overseas visit the Gov.uk website.

8. Start a blog or YouTube channel
This one is a bit out-there so bear with us! Your grandchildren might spend what feels like 90% of their time watching YouTube. And as the saying goes, if you can't beat them, join them! Modern platforms like YouTube and blogs are free and excellent ways of reaching a wide audience, and you can talk about whatever you like. Take Gramma and Ginga, the chalk and cheese siblings providing entertainment to over 300,000 subscribers, despite their tender ages of 104 and 99. You never know, you could be the next Zoella or Joe Sugg and worth millions of pounds from endorsements! That's a retirement fund not to be scoffed at.

9. Make yourself comfortable
Research from YouGov revealed that 28%3 of Brits anticipate that they probably won't have enough money in retirement, with a further 15% claiming they definitely won't. Planning for your future will mean you are better prepared financially for a retirement that's comfortable for you. And in turn you can do the things that are important to you when the 9-5 is behind you. There are simple things you can do to make sure your pension is on track to help you achieve the comfortable retirement you hope for. High charges and poor performance could be eating away at your pension, which could mean there's less in your pot right when you need it. Checking your pension regularly with a regulated financial adviser, like Pension Access, will mean your pension's performance is tip top and that it remains tailored to you for as long as you need it.

1As a proportion of the population. https://www.gov.uk/government/statistics/economic-labour-market-status-of-individuals-aged-50-and-over-trends-over-time-october-2018
2Age distribution of British citizens living in the EU, 2017 (excluding UK and Ireland) https://www.ons.gov.uk/peoplepopulationandcommunity/populationandmigration/internationalmigration/articles/livingabroad/april2018
3YouGov survey July 2018 https://yougov.co.uk/topics/economy/articles-reports/2018/08/01/four-ten-brits-doubt-they-will-have-enough-live-ol
The details provided in this article are for general information only and are in no way deemed to be financial advice. All of the material is correct as of the publication date, but could be out-of-date by the time you read the article.