The rising cost of living is causing millions across the UK to feel the financial pinch. To save money, many are looking for ways to reduce costs and cut back on non-essential spending.
Food prices are part of this overall inflation, but, of course, eating is not something you can go without or replace with a cheaper alternative. However, there are plenty of ways to reduce your food spending while maintaining healthy and tasty meals for your family.
So, read on to discover five food-spending tips to put money back in your pocket.
1. Compare prices and shop around
Many people shop around regarding big one-off spending such as insurance, flights, home appliances, etc. Indeed, there are considerable savings to be made by doing so.
However, many people are fiercely loyal to their supermarkets when it comes to food shopping. This situation seems ludicrous, especially considering that you'll spend much more on food annually than on insurance, appliances, or one-off spending.
Rather than rely on supermarket loyalty points or other incentives to get you to return automatically, compare prices and shop around for the best food deals. Doing so doesn't mean you have to trek around multiple shopping centres.
Instead, you can compare prices across all leading UK supermarkets using online comparison sites such as mysupermarketcompare.co.uk. You can then produce your shopping lists accordingly to maximise your savings.
2. Save with own-brand products
You can make considerable savings on beans, coffee, drinks, and many other staples by buying a supermarket's own-brand products rather than big-brand alternatives. As far as taste and quality go, you'll be hard-pushed to tell the difference. However, when you realise the savings to be made, you'll soon be searching for own-brand products for all your food items on your shopping list.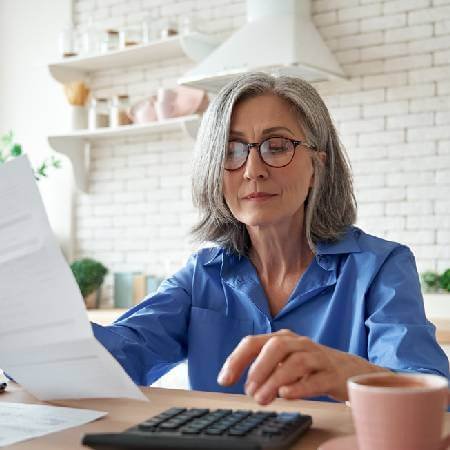 3. Adopt a seasonal shopping
Modern food supplies and logistics mean you can enjoy strawberries all year round. However, you'll pay for the privilege. Transporting these and similar out-of-season products halfway around the world to your local supermarket shelves is costly and reflected in the price you pay.
Consider buying fruit and vegetables that are in season locally. That's when there is an abundance of supply and prices are much lower, and you can make significant savings.
4. Cook in batches
As with most things, you can save significantly through economies of scale. Rather than cooking lots of small, individual meals, consider cooking in larger batches. Not only will you benefit from the savings of buying larger quantities, but you'll also save on the energy costs of preparing your meals.
Of course, you might not want to spend the whole week eating spaghetti bolognese, and you don't have to. You can prepare a few different batches, divide them into smaller portions, and freeze them until required. Batch cooking reduces food spending and enables you to have some tasty, healthy, homemade meals available for when you don't feel like cooking. You'll be satisfied with your intelligent food planning and preparations at times like these.
5. Stock up with bargains
You can make considerable savings on your food spending by buying in bulk. Tinned tomatoes, beans, tuna, rice, pasta, and other long-life products are common ingredients in many meals, so stocking up on these will keep you going for longer and at a lower cost.
As well as being relatively cheaper to buy these products, you will save on waste. Unlike perishable goods like fresh meat, fruit, and vegetables, you won't overlook their "best by" dates and have to throw them out.
Also, consider using what you already have in your cupboard rather than buying a specific alternative. For instance, if you plan on making spaghetti bolognese, use the pasta shells you already have in your cupboard rather than buying spaghetti. Similarly, if you only have rice available, why not substitute the bolognese with a chilli con carne?
Are you ready to save on food spending?
Cutting back on your food spending and saving money doesn't mean you have to go without healthy, tasty food.
Hopefully, by following these five simple food spending tips, you can make considerable savings at the supermarket and reduce the impact of the rising cost of living.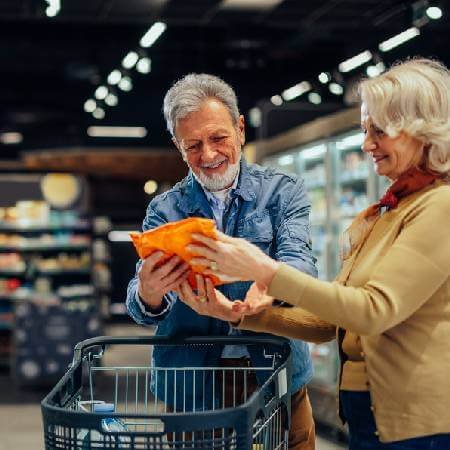 The details provided in this article are for general information only and are in no way deemed to be financial advice. All of the material is correct as of the publication date, but could be out-of-date by the time you read the article.