Money management is challenging for the average adult, but what happens when you ask schoolchildren simple questions about money?
Always championing the importance of financial education, pension advice specialist, Pension Access quizzed 1,500 children1 to find out whether they had even a basic idea of value and wealth. It also asked how many could correctly explain financial terms such as 'interest' and 'pension'.
Whilst it may not be surprising that many of the children polled weren't experts in the field of finance, the study highlighted that awareness of even rudimentary concepts isn't developing with age – with the majority of the 12-year-olds just as uncertain as those aged 7.
Income was revealed as a key area of uncertainly for the majority of children, with two-fifths (40%) confidently stating that their teacher earns £200,000 a year.
Spend was also a challenging area, with a quarter (25%) suggesting that a weekly shop for two people costs as little as £10, and a similar percentage (20%) believing that a pint of milk would set you back £5.
The jest notion that money really does grow on trees is also considered factual by a fifth of children, with one 10-year-old from Edinburgh suggesting that money was delivered 'by magic fairies', whilst an 11-year-old from Manchester believing money was gifted by 'a genie'.
When questioned about what makes something valuable, rarity or size were occasionally noted as key factors, though suggestions such as 'if it glitters' , 'is pretty' and even 'if Grandma has it' were most common. A small number of the children polled (8%) felt an item's value depended on how happy it made them feel, or how fun they thought it was.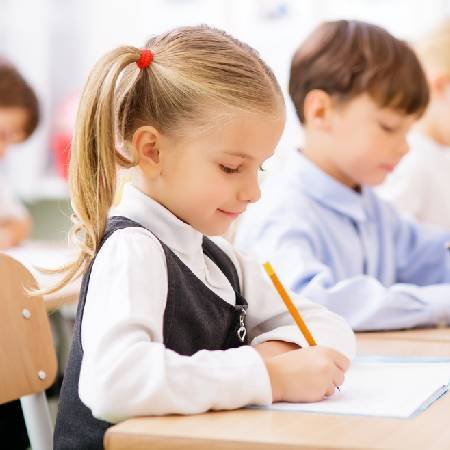 As may be expected, pensions were also a largely baffling topic, though a high proportion of the children were able to correctly identify who draws a pension (namely 'nanna and grandad'). One 10-year-old from Sheffield suggested a pension was something that would allow 'Grandad to go to the pub' whilst a 7-year-old felt that it allowed you to 'buy jewels'.
1A survey of 1,554 children aged 7-12, in February 2017.
The details provided in this article are for general information only and are in no way deemed to be financial advice. All of the material is correct as of the publication date, but could be out-of-date by the time you read the article.